We are very excited to introduce the new unique Aloe Sunbird hybrids series. Sunbird Aloes have nothing in common with medicinal cultivars! Instead, Mr. Leo Thamm spent decades of extensive breeding and designed them to impress with their flowers' colors and dominate the flower beds and gardens! We can promise one thing for the Sunbird varieties: "The difference is in the flowers"
What makes Sunbird hybrids unique?
Whatever happens, the plant will bloom in the flower beds with the least possible care and add color in winter and early spring before any other species!
Most varieties can withstand extreme drought and heat, and light frost. Therefore, they are ideal for professionals and young gardeners as a confident choice of high-performing plants because they need minimal care to thrive. In addition, these varieties are a viable water-wise option for an ecological landscape with high durability.
There are many colors and sizes, but they all need light and well-drained soil to bloom. We divide our varieties into four groups so you can choose the one that meets your needs.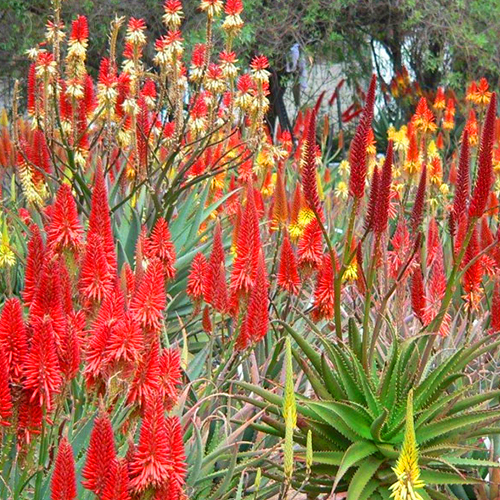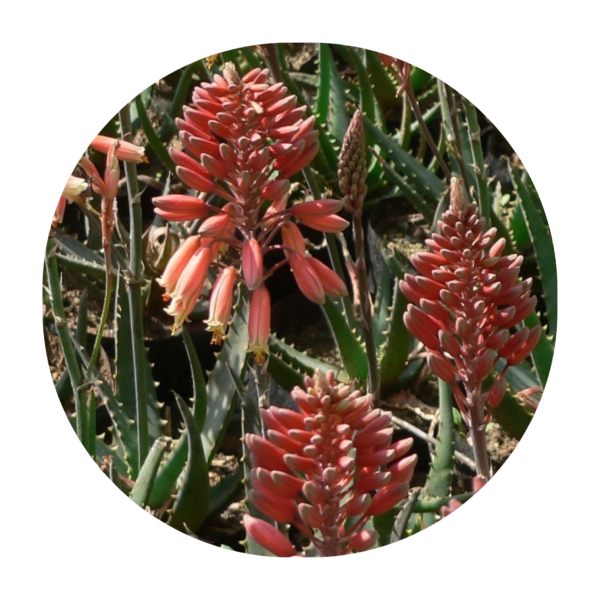 1. Miniatures
The miniatures are unique as they bloom very quickly and en masse, even in small pots! Easy choice for home decoration, and when they are old enough, they are transferred to the flowerbed with the same ease. Miniatures include 'Cupid', 'Emerald', and 'Mountain Gem'.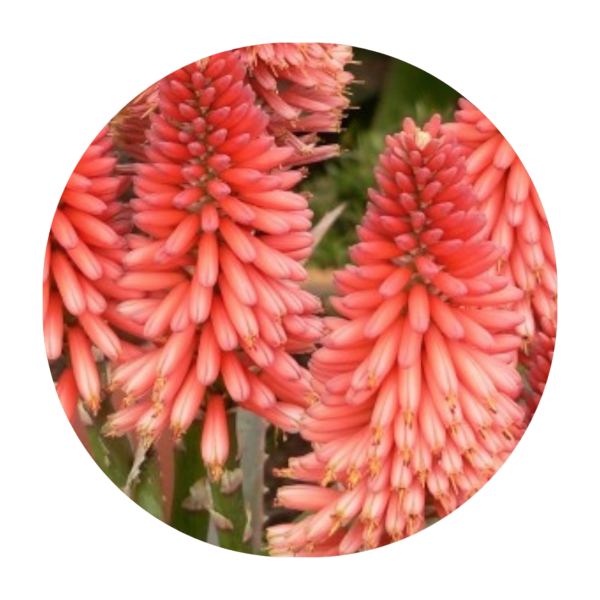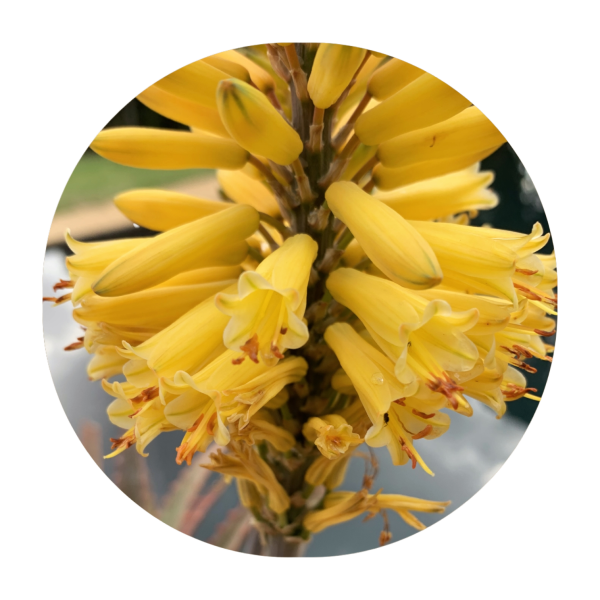 3. Medium
The most numerous group, designed to have larger flowers than the previous two, is a fantastic choice for planting in soil or large pots. With rich foliage and color options, this group includes 'Borealis', 'Toffee Apple', 'Nugget', 'Ember', and 'Red Ivory'.
4. Large
The series with giant Aloes is perfect for gardening as an easy and impressive long-lasting solution with the bare minimum water needs. They can reach 1.50 meters in height and have a guaranteed dense flowering. The varieties available are 'Erik the Red', 'Giza', and 'Gold Mine'.