The new series of anigozanthos is a fact, the Celebrations have arrived, and they are sure to excite you with their magical colors. It consists of five brand-new varieties with completely distinct colors from our Bush Gems, mainly in two-tone variants of blue, purple, red, and gold. These hybrids are designed for optimal performance in outdoor pots with plenty of sunlight and are ideal for pots ranging from 12 to 15 cm.
They are remarkably similar shrubs to the well-known "Bush Gems" series. Their main difference, apart from their colors, is the height of the plants, which does not exceed 50 cm. Overall they are a little shorter and more compact, while the bush's foliage at the base has denser and thinner leaves.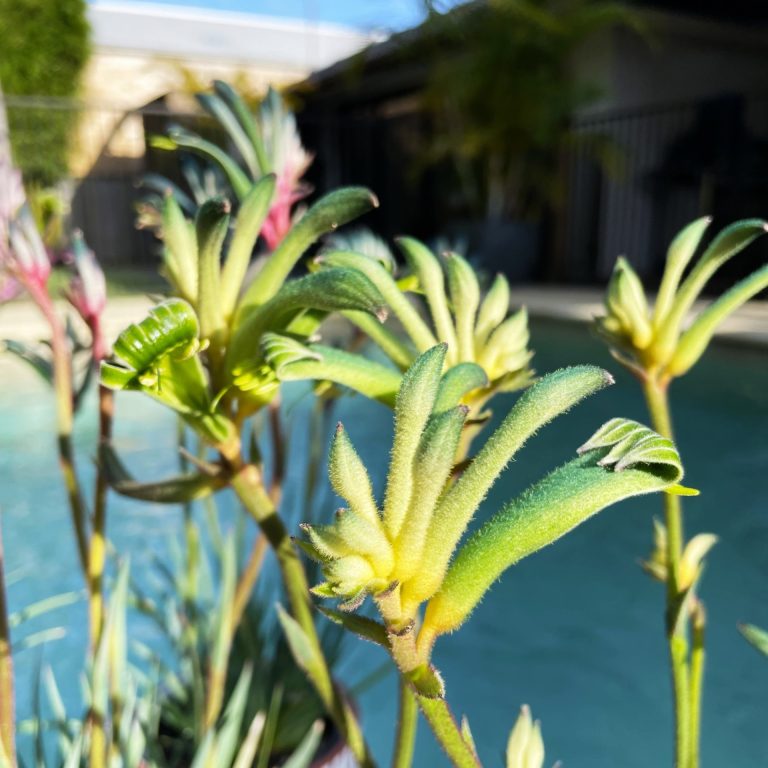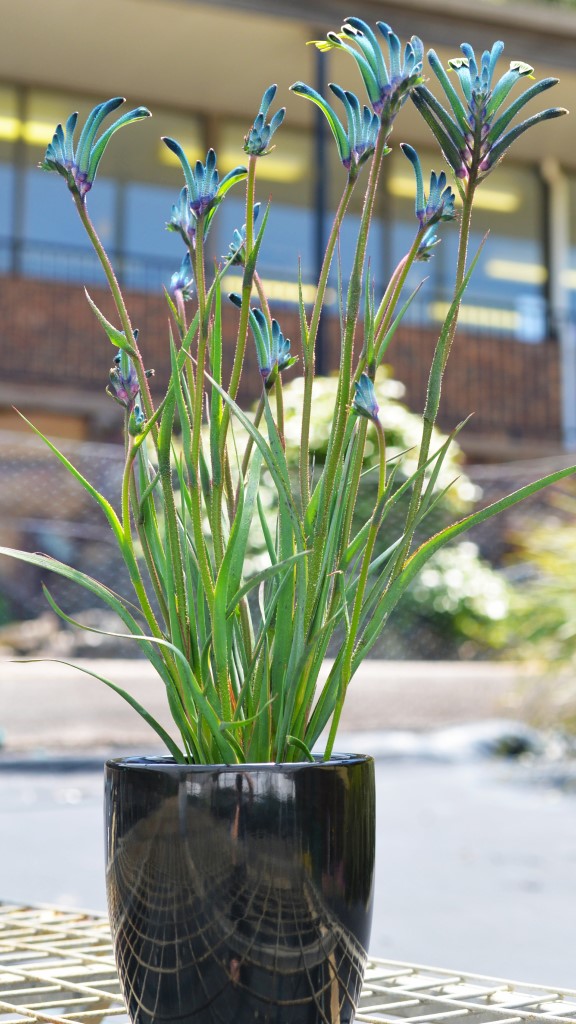 Masquerade
The ace of the Celebrations series is the only blue anigozanthos variety globally. However, its peculiarity does not stop there because its shrub has thin, gray-blue leaves, totally different from the anigozanthos you are used to until now.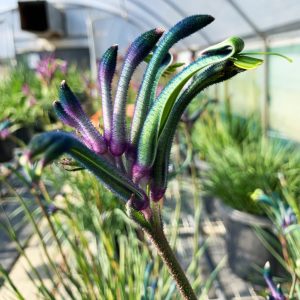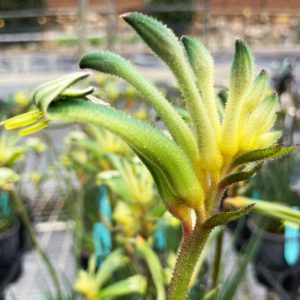 Aussie Spirit
A very discreet, two-tone variety with a golden base and a green finish on the flower. It adopts the common feature of the series, thin and durable foliage in the bush, with light green shades, and is the most compact and short from the series of Celebrations.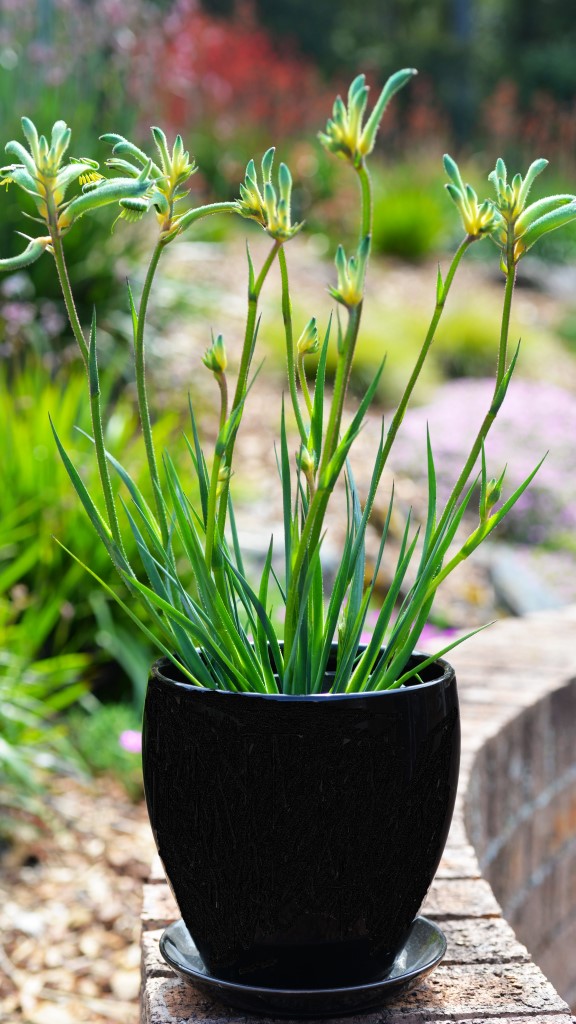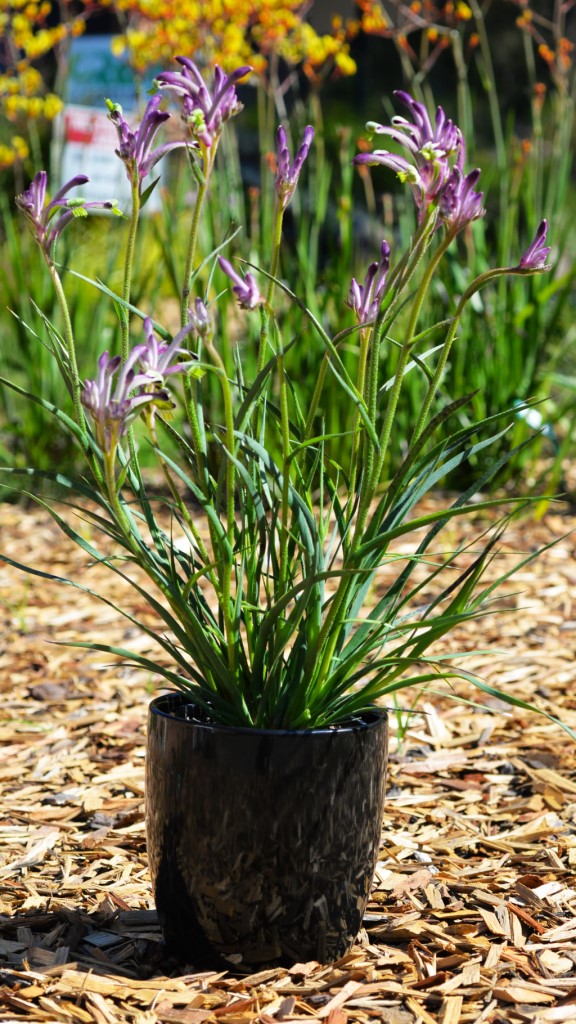 Carnivale
With dense blooms in fancy shades of purple, Carnivale is reminiscent of a festival. Like the other releases in the series, it has light blue foliage and produces the tallest flowering shoots.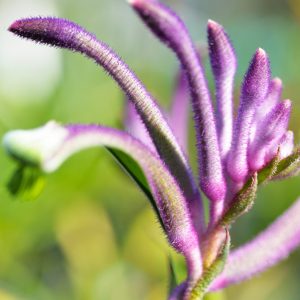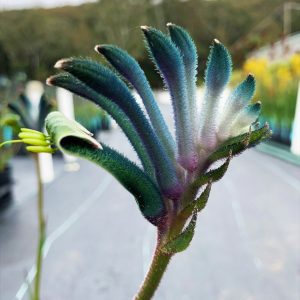 Cocktail
The variety that every bar should have in its garden, the Cocktail has blue flowers with deep purple at the base. Its shrub is exceptionally compact and has lush foliage in shades of blue-gray.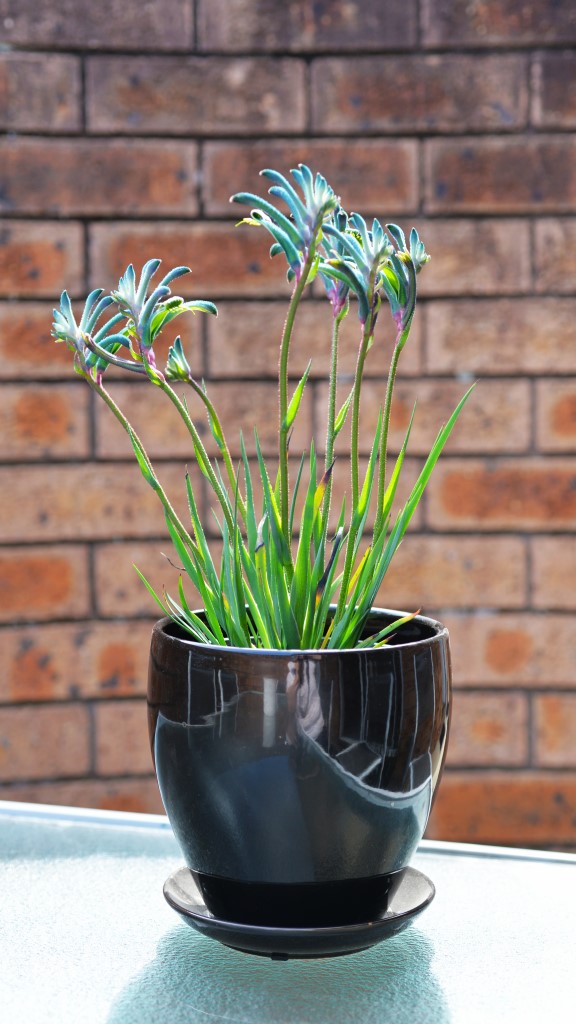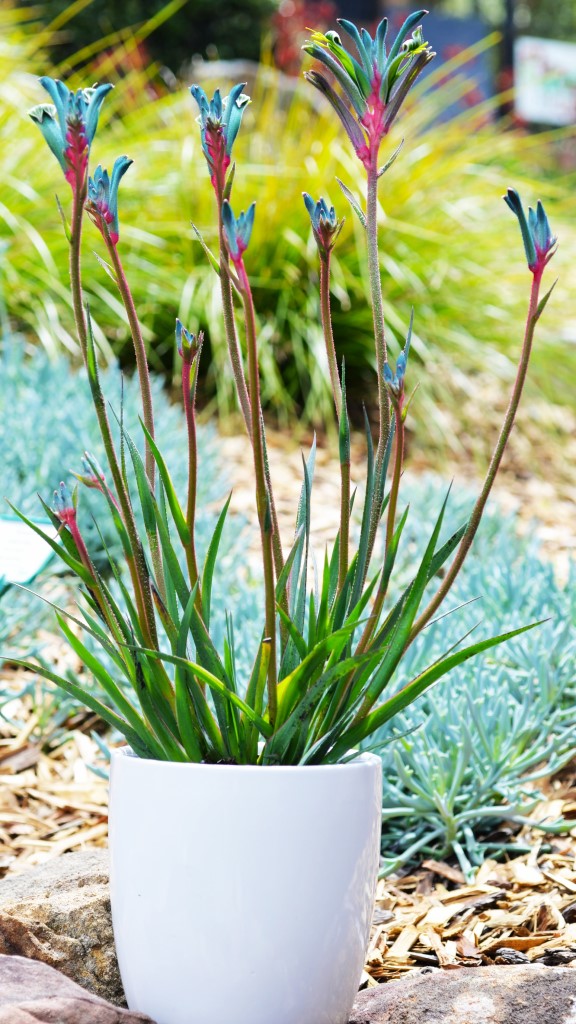 Fireworks
This anigozanthos invites for celebrations as it brings the fireworks, with its blue flowers, having pink-red at their base that extends to the flower's stem. A common feature with its "brothers" is its compact shape and thin, blue foliage.